Well, I've been wanting to participate in this meme for awhile, but I've had nothing to share. That all changed this week, yay! But first, let me give credit where it's due and thank
The Story Siren
for hosting this!
I received three books in the mail this week. Two of them were from the authors, asking me to review their books, so I have to admit that was pretty exciting. I've only been book blogging since mid-February, so hearing from other authors is pretty cool stuff for me :-) The third book I actually won from another author's contest, which was equally exciting because I almost never win anything. Very sad, I know. So let's get to it!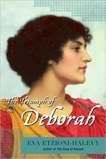 On Monday I received
The Triumph of Deborah
 from Eva Etzioni-Halevy. I love the cover of this book and I'm excited to explore Biblical fiction--I've never ventured into that genre! Ms. Etzioni-Halevy kindly contacted me regarding this title, and as I'd already seen several good reviews of this book, naturally I was interested in checking it out!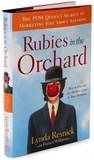 I believe it was Tuesday or Wednesday when
Rubies in the Orchard
arrived. An employee from POM Wonderful contacted me regarding this title, and you can read my review from earlier today
here
.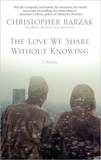 And towards the end of the week I received the copy of
The Love We Share Without Knowing
that I won from Christopher Barzak's blog. I just started it today, and while it's a departure from what I usually read, the writing is beautiful! So keep an eye out for that review, coming soon!