Thank you to the wonderful bloggers who have nominated me for awards within the last week! I thought I'd pass along the love today...
Thank you to Austenfan at
Reality Bites... Fiction Does it Better!
for the Heartfelt award.
Do you reach for a cup of cocoa or tea when your relaxing, seeking comfort, sharing a plate of cookies with family and friends? You know the feeling you get when you drink a yummy cup of cocoa, tea, or a hot toddy? That is what the Hearthfelt Award is all about, feeling warm inside.
Rules
Put the logo on your blog/post. Nominate up to to 9 blogs which make you feel comfy or warm inside. Be sure to link your nominees within your post. Let them know that they have been nominated by commenting on their blog. Remember to link to the person from whom you received your award.
Here are my nominees:
Teddyree at
The Eclectic Reader
Sheri of
A Novel Menagerie
Trish at
Trish's Reading Nook
Jennifer at
The Literate Housewife
The lovely ladies at
B. A. M. Book Reviews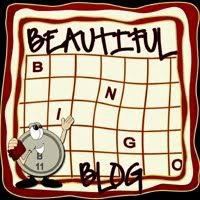 And I was nominated by THREE people for BINGO's Beautiful Blog Award! Wow!
Teddyree
awarded me for being Informative,
Ryan G.
awarded me for being Neighborly, and
Bridget
awarded me for being Beautiful. Here's how it works...
This award means that my blog is:
B: Beautiful
I: Informative
N: Neighborly
G: Gorgeous
O: Outstanding
I'd like to pass the award along to the following fabulous blogs:
B: Beautiful ~
Books Love Jessica Marie
I: Informative ~
GreenBeanTeenQueen
N: Neighborly ~
Giving... Reading - A Chance...!!!
G: Gorgeous ~
Today's Adventure
O: Outstanding ~
The Burton Review
Thank you again to everyone who gave me an award. I hope those of you reading this post will be sure to visit the blogs I've awarded, as well!